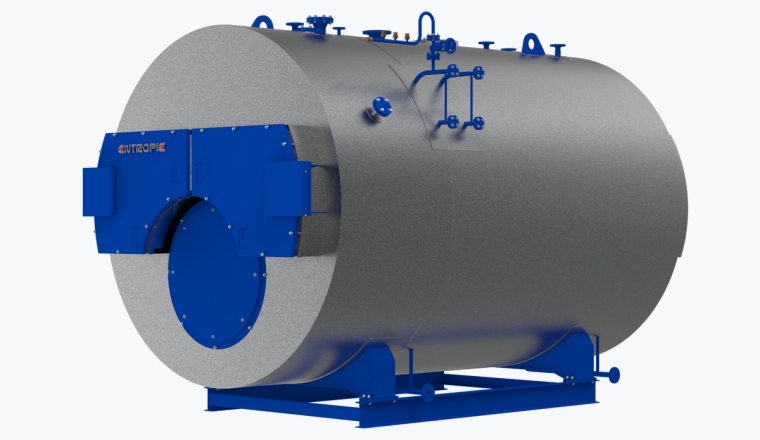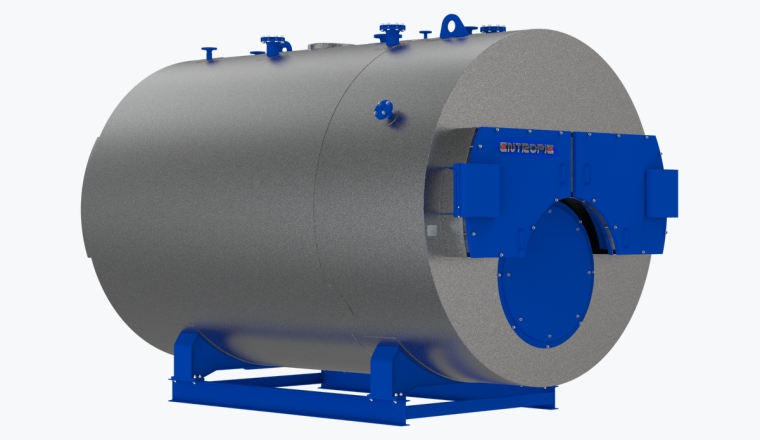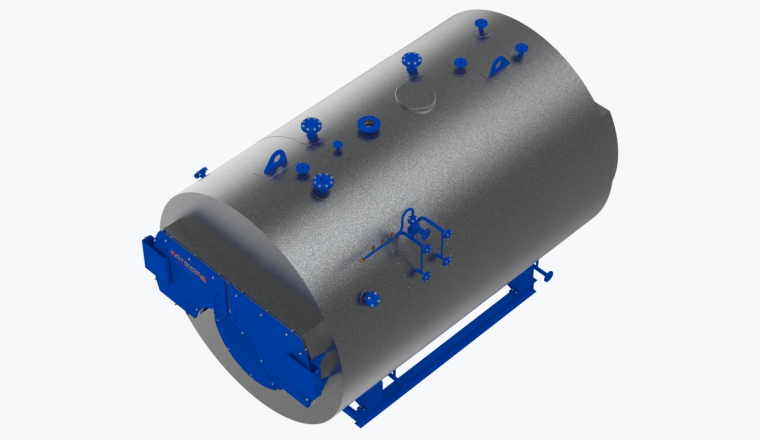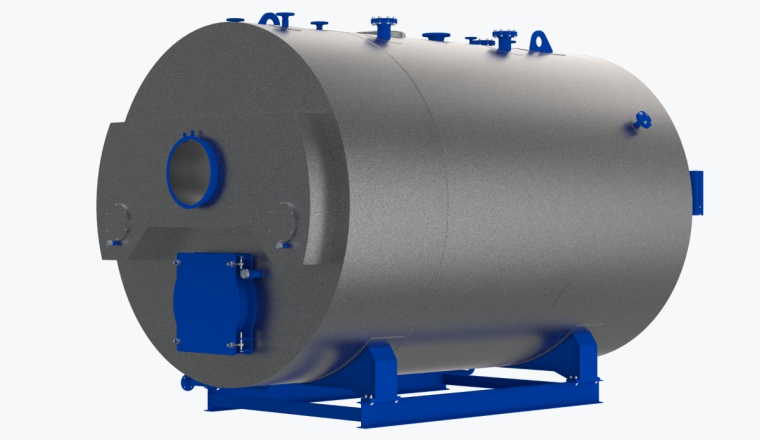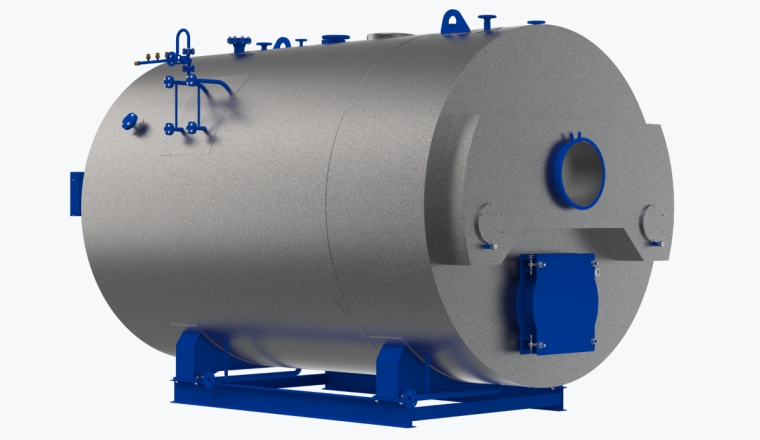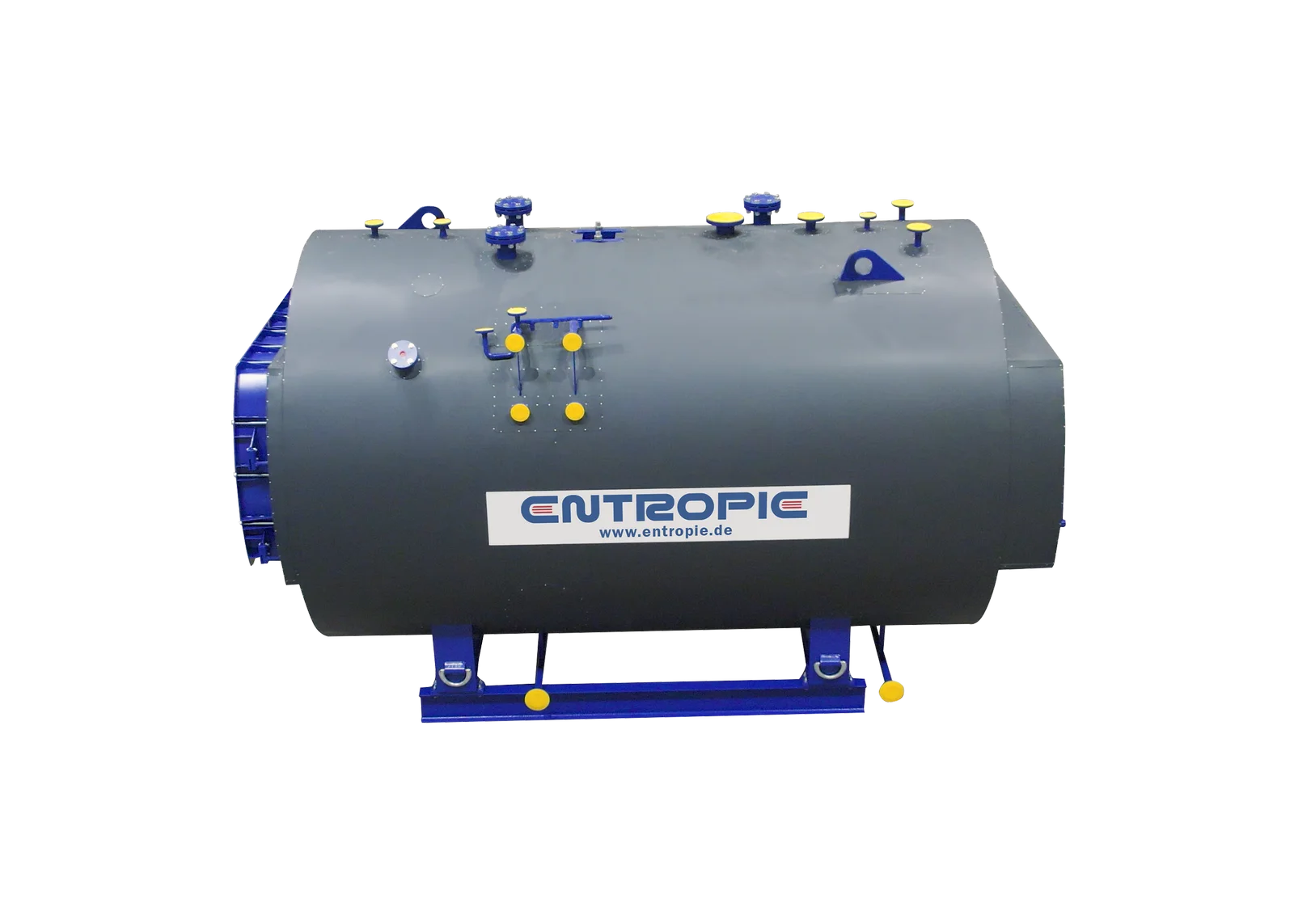 ENTROPIE TT200 12 bar
ENTROPIE TT200 steam boilers are steel gasfired, three-way flue gas boilers of horizontal type, fitted with a firebox for pressure-fired fuel combustion. ENTROPIE boiler TT200 are mass produced within a rated steam capacity range from 0,5 to 30 t/h with a design pressure of 8, 12, 16 bar and are designed to produce saturated steam.
< 30 000

kg/h

12

bar

191

°C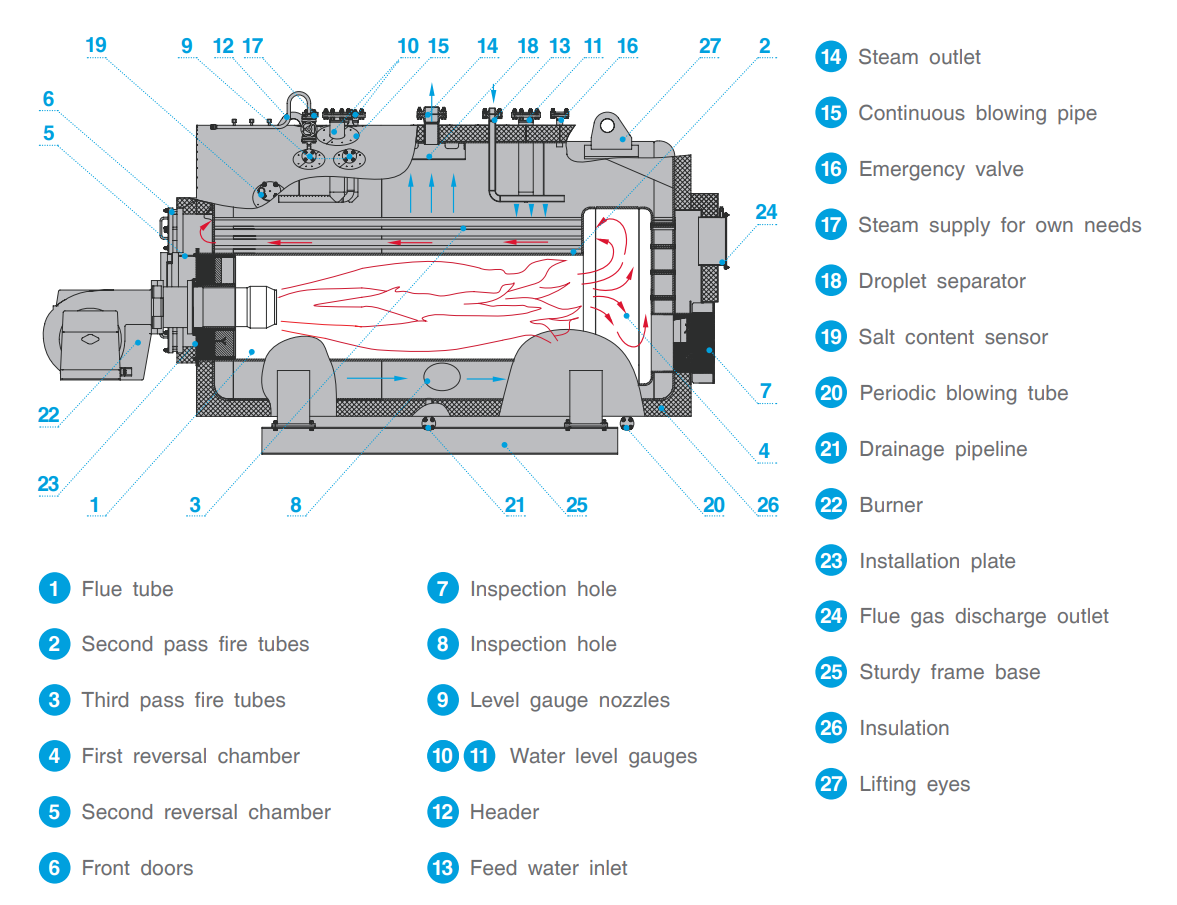 Fuel type: gas, liquid fuel. The rated steam capacity is specified for when using gaseous and light liquid fuel. When using special non-standard types of gaseous, light liquid as well as heavy liquid fuel, it is necessary to ask the manufacturer of the boiler about the steam capacity. Steam gas-fired ENTROPIE boiler TT200 are manufactured with the following components according to the technical documentation:
ТТ200 steam boiler with economizer,
ТТ200 steam boiler with steam superheater,
ТТ200 steam boiler with economizer and steam superheater.
Thanks to developed heat transfer surface and unique engineering solutions, and depending on the load and operating conditions of the boiler in combination with the wetted reversal chamber, a high energy efficiency level is achieved: without the economizer, the efficiency level reaches 92.7 %; when the economizer is used, the efficiency level will reach up to 95 %.
The preferred areas of application for ENTROPIE steam boilers TT200 are industrial enterprises in all fields of industry where there is demand for saturated steam production for engineering processes, manufacturing processes and heating.
---
Similar products
Production of high-quality boilers and equipment for obtaining heat energy in the form of hot water and steam.