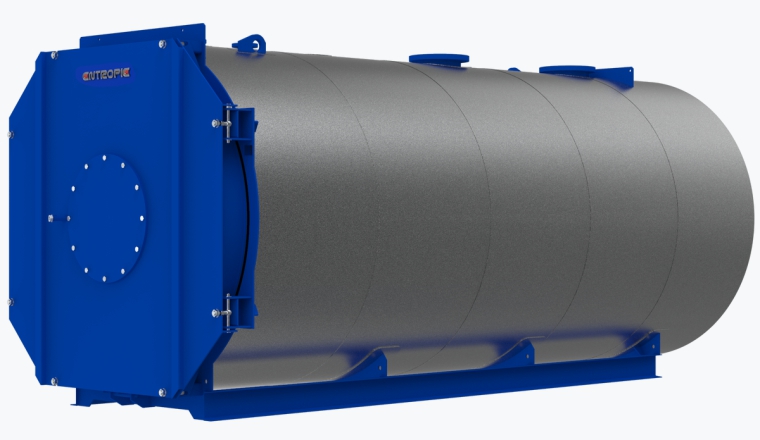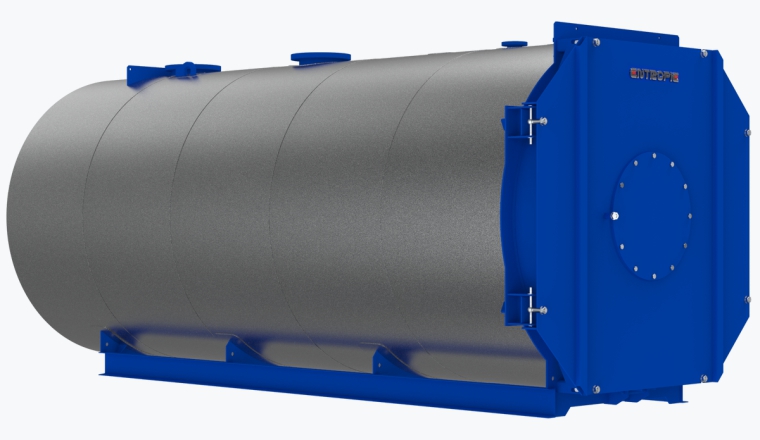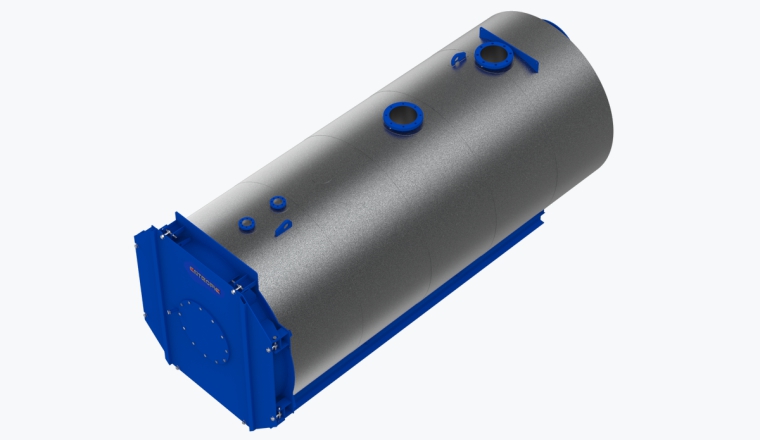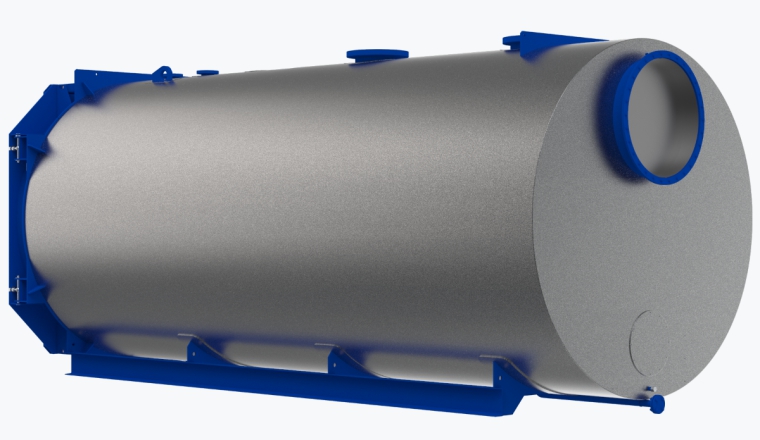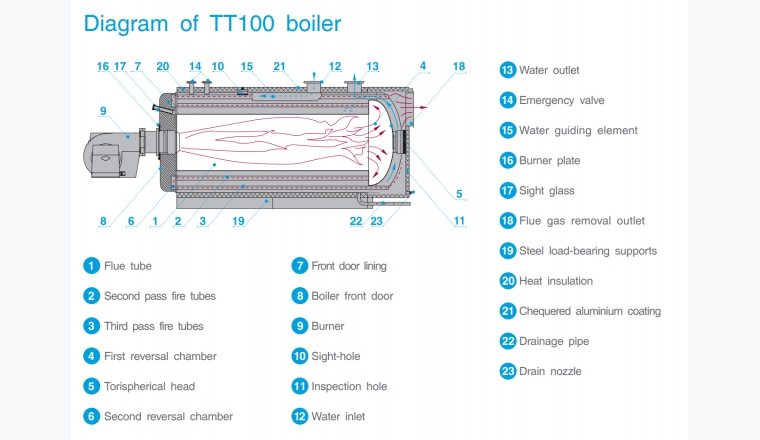 Hot water boiler TT100 for greenhouses
ENTROPIE boiler TT100 FOR GREENHOUSE FARM is a three-pass flame tube/smoke tube industrial hot water boiler with low hydraulic resistance and a large combustion volume minimizes nitrogen oxide emissions into the atmosphere. Hot water boiler with a capacity of up to 12.1 MW. The boiler is designed to produce hot water with a maximum temperature of 115°C and a maximum excess working pressure of 6 bar.
Due to the high purity and low temperature of the exhaust gases, ENTROPIE boilers TT 100 can be used for carbon dioxide fertilization of plants. The thermal modes of the TT100 hot water boiler operating in the greenhouse mode are specially designed to meet all the necessary requirements for this industry. A significant water volume and effective thermal insulation ensure an exceptionally high heat storage capacity of the boiler.
---
Similar products
Production of high-quality boilers and equipment for obtaining heat energy in the form of hot water and steam.