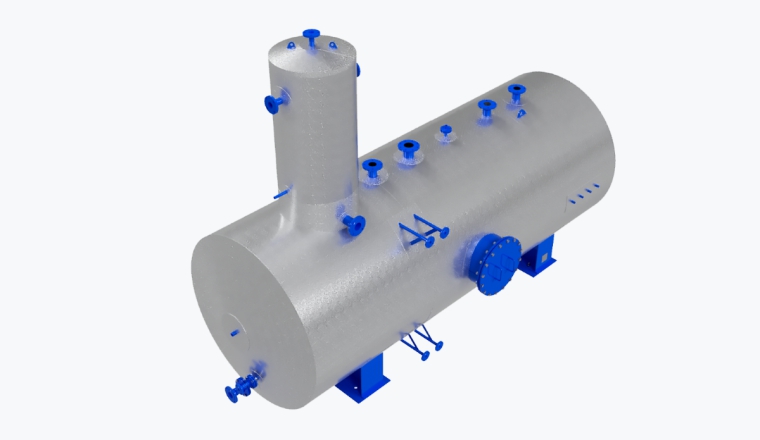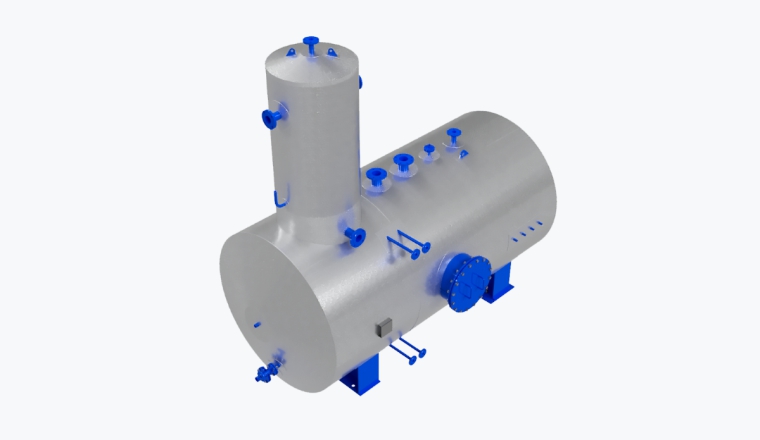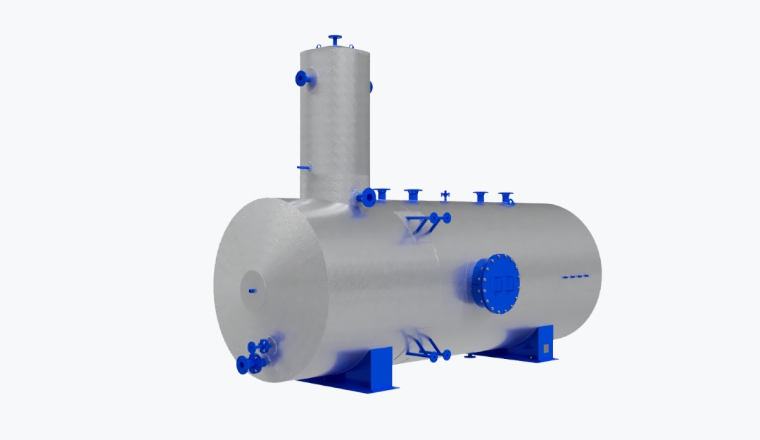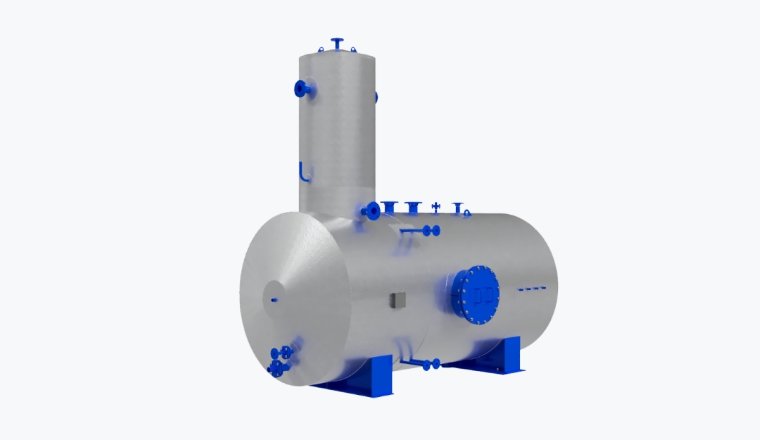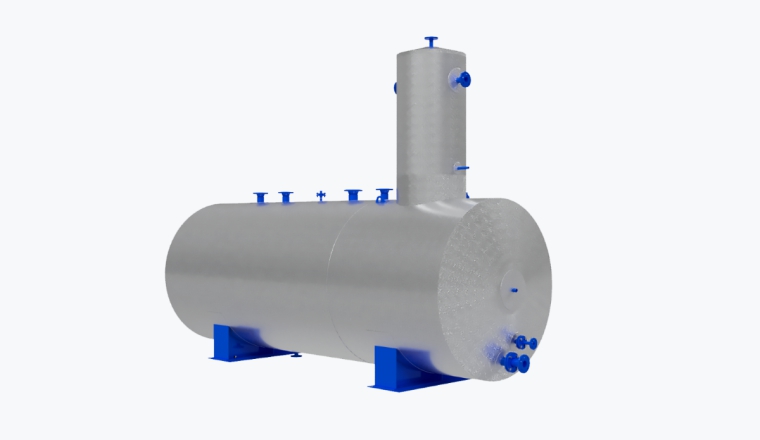 Deaerator
ETM-series two-stage atmospheric pressure deaerators with a submerged bubbler device are designed to remove corrosive gases (oxygen and free carbon dioxide) from steam boilers' feedwater and from heat supply systems' make-up water. Deaerator is used in the capacity of the final-stage in steam boilers' water treatment systems.
Due to two-stage deaeration the deaerator provides less than 20 mkg/kg dissolved oxygen content and complete elimination of free carbon dioxide.
Elaborated product range – Standard size with required characteristics can be easily selected.
Stainless steel (100%) deaerator head – the deaerator plant life exceeds 30 years.
Floating supports – free movement of the tank during operation with no internal stress conditions.
Hydraulic lock feature – reliable protection against drainage during operation with no need to install costly protection fittings.
Option to connect a rapid heating-up for instant bringing to use.
Deaerated water reserve with a temperature of 104°C ensuring boiler station operation during at least half an hour.
---
Similar products
Production of high-quality boilers and equipment for obtaining heat energy in the form of hot water and steam.